Union of the European Historical Military Groups
A-2103 Langenzersdorf, Korneuburger Straße 13-15/H3 | buero@uewhg.eu
Det vi vet om årsmøtet 2021 og 30 års markeringen:
Tidsrom: Torsdag 16. til Søndag 19. september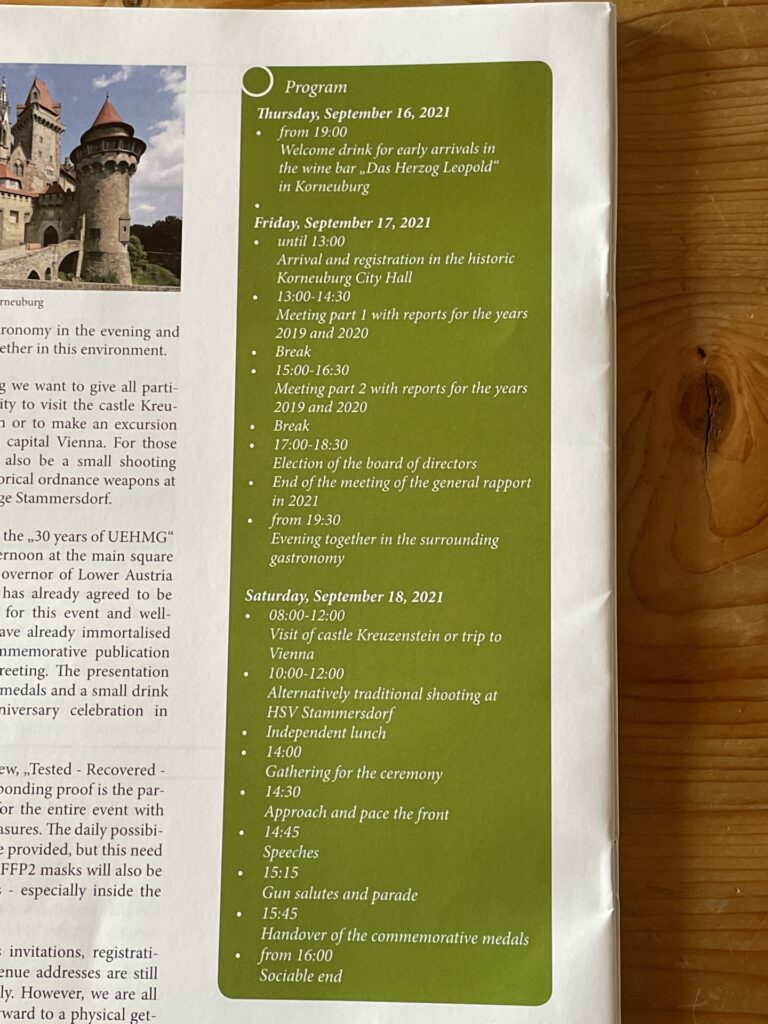 Taken from the last magazine: « All other details such as invitations, registration – on form, hotel list and venue addresses are still to be announced internally.»
It is approaching to book flights and hotels in Vienna very soon.
Which hotels are recommended in the area?
Should we order ourselves or via UEWHG?
Våre verv hvor vi også presenterer Halden i utlandet:
Vice President Lieutenant – Colonel Pål Robin Gule (R)
Liaison Officer Norwegen, Dänemark, Finnland, Schweden, Lettland, Estland / Norway, Denmark, Finland, Sweden, Latvia, Estonia: Captain Trond Østby (R)
Honorary Member: Captain Hans – Christian Meyer (R)